Getting Started
If you just bought your first RV, you are probably wondering what you need to complete your Kitchen. Most RVs are different to some degree, but give you the essentials to cook a meal and store some food and utensils. There is usually a small fridge and freezer but depending on the size and year of your RV, you could even be blessed with a three door residential model. Let's assume it's your first RV, so your Rig wouldn't be too big and probably would be used. You should have a two door fridge with  freezer, a two to four burner stove, a microwave and either a gas or convection oven. My RV came with a Microwave-Convection Oven. Since I boondock a lot, this option meant I had to run my generator to use the oven. I didn't like this restriction so I removed my three burner cook top and the two drawers beneath it, to add a propane stove and oven instead. This meant I could use the propane oven when I was boondocking or the convection oven when I was plugged in. This was a pretty easy conversion but you may want to get someone who knows what they are doing to do it for you. I would only do this if you feel what you have isn't working for you. Since solar power is getting better and more popular a lot of people are settling for electric cookers such as Crock Pot and Instant Pot style appliances. If you have a good size inverter this may work for you. These Pots do take up a bit of additional room though.
It's Your Choice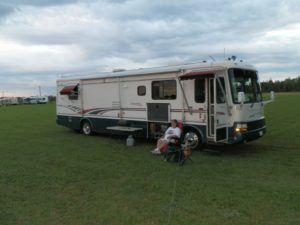 When I purchased my first RV about 40 years ago, I didn't have money to run out and buy all new Kitchen needs to make it functional. I went through the Kitchen in my home to see what I had two of and made that work. Older RV's had very limited space for storage so having non nesting, non matching, cookware, took up a ton of room. Not only were these orphaned pots and pans ugly and nonfunctional, but I think they may have been used by my Grandmother in the 1950s. If that's the way you wish to supply your RV kitchen then please do. I did and made due. You may find this method to take up a ton of room and it may not be the most efficient way to cook. I have progressed through the years and am now the proud owner of a set of Nesting Cookware Pots and Pans. I have a set of stainless steel, coated pots and pans that all fit together inside one pot and can be stored inside their own bag. The whole set takes up about a cubic foot in my cupboard and can be moved for the winter as one single unit. These are also usable with my two portable Induction burners which I use when we are plugged in to power and want to save on Propane. I can also use these burners outside while cooking on the BBQ or on hot days when I don't want to heat up the RV. Portable Induction cook tops use very little energy and cook very fast. I recommend you try them out. You will need induction compatible cookware to use them, but if you are buying new ones, then steel bottomed Pots and Pans are usually rated induction friendly.
What To Eat With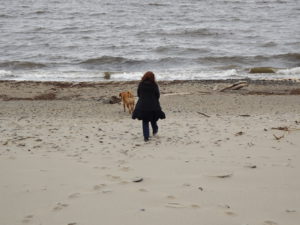 The next must have for your RV Kitchen Accessories would be dishes. I use Corelle because they are hard to break. One sharp turn or bumpy road could smash or crack traditional dishes. The Corelle brand are tough but thin. They can transfer heat from your food to the bottom of the plate, so be careful where you put them down. I use a washable straw plate base, made for paper plates, to place my plate on. This works great as insulation from a hot plate. Of course paper plates are always an option and you con reuse them to start your campfire with. Disposable plastic is not good for the environment so its up to you to decide about anything made from that.  For my morning Coffee I use a stainless steel coffee mug. Its big and tough and has a lid to keep my beverage hot if I go outside. Corelle also makes cups and glasses but I find they don't hold heat as long and my coffee gets cold faster. There are now clear plastic drinking glasses and wine glasses that look just like real glassware. If you worry about breaking real ones you might like these. Serving bowls with a colander strainer, can be bought so that they fit inside each other to take up less room. I like the aluminum ones. They are unbreakable, strong, and look nice at any meal or function. I also keep some different sized Zip Lock containers for storing left overs or precooked meals and side dishes. You can take them right out of the fridge and microwave the contents any time you want. Measuring cups and spoons can come as space savers, all attached together but don't take up too much room. Don't forget to get a vegetable peeler that you like. A good one will make your life easier and do the job faster. I like wooden stirring spoons for cooking. They are durable, strong, and won't scratch my pots or fry pans. They don't usually break and can last forever. A top quality can opener is always a good idea, but I haven't found a space saver that works too well. You could buy a cork screw that is a knife, bottle opener, multi function unit, or just get one that doesn't take up much room. Its always good to have one even if you don't drink. We have had company for dinner who brought wine. Its embarrassing to have to push in the cork with a knife or a screw driver. A small cookie sheet and a Corning Ware baking dish might be good to have on hand as well. If you have the space to store them. Another good idea is to measure your utensil drawer and see if you can find a covered plastic container to hold all your knives, forks, and spoons. This way you can leave them there all year and not worry about Rodents or take the whole bunch all at once to the pick nick table if you are eating outside.
Coffee And Toast
I use a Coffee Maker that brews my coffee right into a thermos. This way it only uses power for a minute to brew and stays hot in the thermos a long time. This is perfect for taking outside or to use on the road too. If I am Boondocking, I usually use the generator to run the Coffee Maker. I try to use the toaster right after so I don't have to run the generator multiple times. I have a toaster that is like any other. Its on for a minute then its done. If you don't have power to use it you could use the propane stove. Don't forget to bring along some dish towels and washcloths, sooner or later we all have to do dishes. If you do your dishes outside and rinse them with a spray bottle you will not be filling up your grey tank with dish water. One last thing. A mop and a broom. A Swifter will work well but I find I am cleaning the floor a few times a day. With a big dog who doesn't know how to wipe his feet its a never ending chore.
In a future post I will cover the things you need to buy to stock an RV for a season or permanent stay. I hope this post will help anyone starting out or with a new RV to make sure they get the right RV Kitchen Accessories. It is my hope for you to have a great experience and enjoy your RV as much as I do. Please let me know what you think of my Post and how I could make it better. Keep coming back to see what's new. Thank you for reading.
Dick Wright