Let's talk about different ways to spend a night in your RV.
---
Campgrounds
Campgrounds are not usually the best way to go Motorhome camping. If you have a van or maybe a small Cass B – C, you may get a spot overnight but Tents are the most popular here. They usually do not have electricity wired to the sites. Water  will be available but shared among your neighbors. There are usually communal bathrooms and showers for all to share. Sites are usually small and will have enough room for a car and a tent. I don't go to privately owned campgrounds unless they have RV sites and power hook-ups.
Usually State and National Parks have room for both since RVs have become so popular. There is sometimes a restriction on the length of RVs they allow. I always check the Website or call first before I show up at a Government owned Park. This is usually the cheapest of the paid Camping areas available.
RV Parks
In North America this type of Motorhome Camping is usually better designed for the comfort of the RV owner. These Parks usually have sites for all sizes of RVs with different demands. If you are coming in for just one night, you may want to have a site with electricity only. There is usually a free dump station and water available on the way out. This might be cheaper than paying for full hook-ups, if you don't mind doing it this way.
A lot of these Parks now have both 30 amp and 50 amp service. My RV is a 50 amp plug-in because of my two air conditioners, big microwave-convection oven and large fridge-freezer. I can put an adapter on it and run a 30 amp plug but have to keep my power usage down a bit. It will keep the lights on, power one air conditioner and keep the batteries charged, so a lot of times I will just settle for the 30 amp to save money if it is just one night. In these Parks you may have Premium sites that are waterfront or have a particular view. If you don't mind paying a bit more, you may get a beachfront or poolside site that makes your stay more enjoyable. Some, but not all, RV Parks may have Pools, Jacuzzi's, Playgrounds, TV Areas, Laundry, Game Rooms, and usually a Store. You need to do your homework to find one that has all the amenities you like, especially if you are planning to Vacation there for a while. Depending on the Park, the amenities it provides and it's location, you could expect to spend anywhere from $30.00 to $75.00 a night. You may get a discount for multiple nights if you ask.
I like these parks, but if I am traveling, I usually stop to sightsee  and for rests all day long. When I am done driving I will stay in a truck stop, rest area, Walmart or other area they allow overnight parking. My RV is pretty self-contained with a Generator, an Inverter and plenty of batteries to last all night. I am going to add Solar to my roof, but that is for another Post down the road.
RV Resorts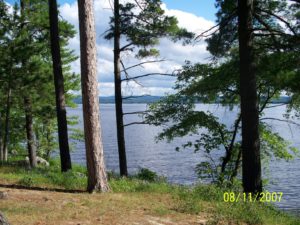 RV Resorts are for the more luxurious style of Camper. A lot of these places have memberships and many Resorts all over the place. I have never used one but know many people who have. There are sometimes restrictions on the age and size of your RV. A lot of them have poured concrete pads to park on and don't want a leaky RV staining up their expensive sites. They usually have a Clubhouse, Restaurant, Indoor and outdoor pools, and tons of rules. It's not for me, but a lot of people like to buy a membership and then they know what to expect before they get to a new Resort.
There is always something for everyone and if this would appeal to you, then go for it. I think that maybe if I could afford to do this then maybe I would at least try it. For me though, I would rather spend my money on Solar panels and long-lasting batteries so I can stay somewhere for free and still enjoy the comforts of home while traveling. RV Resort memberships vary on the price per year and the type of plan you buy. I think a beginning plan could start around $800.00 if you are going to use it a lot. I will cover this more later on when I do more research on it.
Boondocking
Boondocking is what I like to do. There are some disagreements as to what Boondocking is. Some say it is staying out in the country somewhere, without water, sewer or electricity hook-ups. Others say it is parking overnight without these amenities anywhere you don't have to pay for it. I like to call what I usually do Boondocking. I pull over where ever I get tired and spend the night. Unless I stay at a Walmart, I usually end up at a rest stop or abandoned business lot or truck stop. A lot of Casino's will let you park there for free, but want you to check in and get a membership hoping you will gamble or eat there. If I stay at a Casino I always go for the Buffet or spend some time at a slot machine.
We have spent nights in church parking lots but avoid them on weekends to not take up Parishioner's parking. Usually if you see a lot of trucks at a fuel center you are pretty safe but be prepared for a loud night because they don't shut off their engines and come and go all night long. When you are tired enough, they won't bother you.
There are some new apps like Harvest Host, where you pay $50 a year and if available you can stay at Wineries or Breweries on private land. While you are there, I would hope you do a wine tasting and spend a few dollars on their products as thank you for the hospitality.
Conclusion
As you can see, there are many different ways to go Motorhome Camping. You can try them all and do what ever suits you.  Start small and if you like it, work your way up. Just give it a try. Get out there and see your country. You only live once.